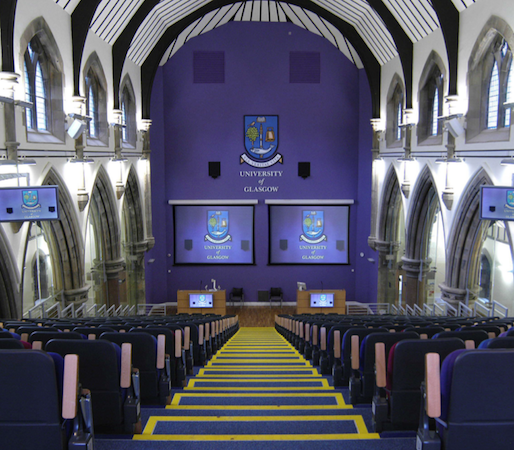 About the Complex Trait Community and the Rat Genomics Community
The CTC is an international organization that brings together multidisciplinary scientists - geneticists, bioinformaticians, molecular biologists, statisticians, and computer scientist - interested in research on complex polygenic traits and diseases. This year the CTC and the Rat Genomics & Models communities are merging annual meetings for the first time. Both communities share many interests, research opportunities, and research funding challenges. Our joint meeting will focus on cutting-edge molecular, genetic, and statistical methods. We are particularly keen to encourage more collaborate across model organism communities and to provide a strong experimental foundation for genome-to-phenome analysis, biological mechanisms, and prediction, prevention, and treatment. Our goal is to make precision medicine a reality rather than a fiction.
Registration is open. Register here.
Sessions
Trait to QTL to QTG
Animal Models for Precision Medicine
Outcross, Multi-cross, Multi-species Studies
Systems Genetics in Non-Rodent Models
GXE, GXG, IGE Interactions and Effects
Statistical and Bioinformatic Methods in Systems Genetics
Software for Systems Genetics
Gene Modification
Phenomics, MultiOmic Data, Pleitropy
Epigenetics and Epigenomics
Other and Open (e.g. Reduced Complexity Crosses, Indirect Genetic Effects)
Digital program PDF version
June 19 (Tuesday): Day 1: Registration and Reception. Venue TBD
9:00 AM to 4:00 PM Potential Workshop session lead Danny Arends
1:00 PM to 4:00 PM Registration
June 20 (Wednesday): Day 2. Sir Charles Wilson Building
Registration from 8:30 AM
9:30 AM to 10:30 AM: Session 1
10:30 AM to 11:00 AM: Break
11:00 AM to 12:30 PM: Session 2
12:30 PM to 2:00 PM: Lunch (buffet-style provided at meeting)
2:00 PM to 3:30 PM: Session 3
Poster Blitz Presentations: 3:30 PM to 5 PM (20 x 3 min)
Dinner (on your own)
Special Evening Workshops and Demos: 7:00 PM to 9:00 PM
June 21 (Thursday): Day 3. Sir Charles Wilson Building
9:00 AM to 10:30 AM: Session 5
10:30 AM to 11:00 AM: Break
11:00 AM to 12:30 PM: Session 6
12:30 PM to 2:00 PM: Lunch (buffet-style provided at meeting)
2:00 PM to 3:30 PM: Session 7
3:30 PM: to 5:00 PM: Session 8: Poster Session
Summer Solstice Dinner Hilton Hotel followed by Ceilidh (Scottish dancing-Kilts optional)
June 22 (Friday): Day 4. Sir Charles Wilson Building
9:00 AM to 10:30 AM: Session 9
10:30 AM to 11:00 AM: Break
11:00 AM to 12:30 PM: Session 10
12:30 PM to 2:00 PM: Lunch (buffet-style provided at meeting)
2:00 PM to 3:30 PM: Sessions 11
3:30 PM to 4:15 PM: Session 12 Award Ceremonies (best student presentation and poster)
---